We are a modern well established company providing services in the fields of hydrogeology and environmental management
Our company carries out a wide range of assignments in the areas of geology, hydrogeology, environmental remediation and engineering geology. We are also specialising in prevention and elimination of environmental damage, remediation of old environmental burdens as well as hazardous waste solidification and disposal. Since 1957, our company has been providing expert and professional services related to drinking water supply as well as water and groundwater resources management. We are operating not only in the Czech Republic but also in central and southern Europe and East Asia.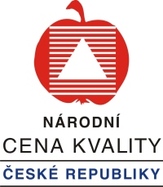 National Quality Award of the Czech Republic 
Expert skills, technologies and professionalism
Our customer approach is based on professionalism and responsibility
Our services range from small contracts tailored to your needs to large scale and long term projects
In meeting the customers' requirements, we aim to deliver high quality services with long term guarantees
Our employees are renowned specialists with large experience in their fields
We have the widest range of drilling equipment in the Czech Republic to provide hydrogeological drilling services
All under one roof
We do our work including all operations and activities using our own means. Our services include planning, designing, renovations, locating groundwater sources, tests, and implementation of projects, inspections, modelling, surveys as well as many others. And all this under one roof!
Contact
In Prague, you can find us near the metro station Anděl. Please feel free to contact us with your enquiries and demands via our contact page.